Vishwas Seshadri, Ph.D., M.B.A.
Chief Executive Officer, Director
Dr. Vishwas (Vish) Seshadri, Ph.D., M.B.A., joined Abeona as Head of Research & Clinical Development in June 2021 and was appointed President and Chief Executive Officer, and member of the Company's Board of Directors, in October 2021. Dr. Seshadri has more than 20 years of experience including academia and various senior and executive leadership roles in the life sciences industry overseeing product development, regulatory submissions, and commercialization for novel therapies including personalized, autologous cell and gene therapies. Prior to joining Abeona, Dr. Seshadri served in roles of increasing responsibility at Celgene Corporation, now a subsidiary of Bristol-Myers Squibb Company (BMS), where he focused on development and commercialization of novel therapies in hematology and oncology. Most recently, he led the team responsible for the launch of Breyanzi® (lisocabtagene maraleucel; liso-cel), an autologous CD19-directed chimeric antigen receptor (CAR) T cell therapy for relapsed or refractory large B-cell lymphoma. Previously, he was Head of Early-Stage Upstream Process Development for Biologics at Dr. Reddy's Laboratories. Dr. Seshadri completed his Ph.D. in Microbiology, Immunology & Molecular Biology and his post-doc in epigenetics at University of Arizona, and earned his M.B.A. in Finance and Healthcare from the Wharton School of the University of Pennsylvania.
Dmitriy Grachev, M.D., Ph.D.
Chief Medical Officer
Dmitriy Grachev, M.D., Ph.D. has over 20 years of industry experience and a track record that includes multiple global drug approvals while leading clinical development programs at pharmaceutical and biotechnology organizations. Dr. Grachev was appointed as Chief Medical Officer in February 2023 after serving as Abeona's consulting Head of Clinical Development since August 2021. Prior to Abeona, Dr. Grachev served as Vice President, Clinical Development at Marinus Pharmaceuticals, Inc. Prior to that role, he was Chief Medical Officer at Cellectar Biosciences, Inc. Previously, he served as Global Development Leader and Head of Innovative Clinical Trials Initiative, R&D for TEVA Branded Specialty Pharmaceuticals. Dr. Grachev also served in clinical development and medical affairs leadership roles at GE Healthcare, Novartis, GSK plc, Merck, Schering-Plough Corporation, Sanofi-Aventis, and BioClinica. Dr. Grachev earned his M.D. with highest honor in General Medicine from Bogomolets National Medical University, and his Ph.D. in Medical Sciences from the Shupyk National Medical Academy of Postgraduate Education.
Brian Kevany, Ph.D.
VICE PRESIDENT, CHIEF TECHNICAL OFFICER AND HEAD OF RESEARCH
Brian Kevany, Ph.D., joined Abeona at the beginning of 2018 as a scientist in the product development department bringing 15+ years of molecular biology and biochemistry research training to Abeona. Prior to joining Abeona, he managed a small biotechnology startup company which utilized next-generation sequencing for high throughput genotyping in both the medical and agricultural spaces. A postdoctoral research position at the University of Wisconsin-Madison, working on developing new first-line antibiotics to treat drug-resistant tuberculosis, and a Fellowship at Case Western Reserve University, studying a wide range of vision research topics, resulted in an exemplary publication record in a wide range of peer-reviewed journals. His research at Case Western, under the mentorship of Dr. Krzysztof Palczewski, involved studying both the biochemical basis of retinal development as well as the pathophysiology of animal models of blinding diseases. Prior to his postdoctoral research, he earned a Ph.D. in Molecular and Cellular Biology from the University of Florida and a B.S. degree with honors from Michigan State University.
Joseph Vazzano
Chief Financial Officer
Joseph (Joe) Vazzano joined Abeona as Chief Financial Officer in March 2022. Before joining Abeona, Mr. Vazzano served as Chief Financial Officer of Avenue Therapeutics, Inc. (Nasdaq: ATXI) ("Avenue") from February 2019 to January 2022. Prior to that, he served as Avenue's Vice President of Finance and Corporate Controller since August 2017. During his tenure at Avenue, Mr. Vazzano secured multiple equity financings for Avenue and served in a leadership role for signing a complex, two-stage acquisition of Avenue with future contingent value rights. Previously, Mr. Vazzano served as Assistant Corporate Controller at Intercept Pharmaceuticals, Inc. (Nasdaq: ICPT) from October 2016 to July 2017, where he helped grow the finance and accounting department during the company's transition from a development-stage company to a fully integrated commercial organization. Mr. Vazzano has a Bachelor of Science degree in Accounting from Lehigh University and is a Certified Public Accountant in the State of New Jersey.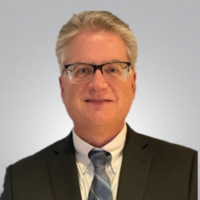 Carl Denny
Vice President, Regulatory Affairs
Mr. Denny has over 20 years of experience in Chemistry Manufacturing and Controls (CMC) and regulatory affairs in the registration of gene therapies and mRNA products including AMONDYS 45 (casimersen) and AAV-based gene therapy Zolgensma® (onasemnogene abeparvovec-xioi). Carl has also served in multiple roles of increasing responsibility at Sarepta Therapeutics, Inc., AveXis, Inc., GE Healthcare, Takeda Pharmaceuticals, Catalent Pharma Services, Abbott Laboratories and Eli Lilly.
Greg Gin
Vice President, Investor Relations and Corporate Communications
Greg Gin joined Abeona as Vice President, Investor Relations in May 2020. In this role, he is responsible for all aspects of Abeona's investor relations program, along with involvement in wider communications programs and supporting the company's financing activities. Mr. Gin has served as the Head of Investor Relations at four public companies and brings more than 25 years of investor relations, communications, and capital markets experience with small- and mid-cap biotechnology and specialty pharmaceutical companies developing novel treatments for orphan diseases and areas of high unmet medical need. Immediately prior to joining Abeona, Mr. Gin was Head of Investor Relations at Affimed, an immuno-oncology company, where he was responsible for the company's global investor relations program.
Alison Hardgrove
Vice President, Human Resources
Ms. Hardgrove joined Abeona with over 16 years of human resources experience, including various senior leadership roles within the pharmaceutical and biotech industries. Ms. Hardgrove has worked at The Medicines Company, Bausch Health, and Bayer. Most recently Ms. Hardgrove served as Sr. Director, Human Resources at Acceleron Pharma, now a wholly owned subsidiary of Merck.
Ms. Hardgrove has supported diverse client groups as a HR Business Partner including Corporate Functions, Product Supply, R&D, Medical Affairs, and Commercial, and served as the HR Lead for Bayer's Pharmaceutical Region Americas business, where she was responsible for leading the HR strategy for more than 5,000 employees across several countries. Ms. Hardgrove's expertise includes building new teams, large-scale global reorganizations, talent acquisition, change management and employee development. Ms. Hardgrove has a Bachelor of Science degree from Cornell University and Juris Doctor and MBA degrees from the University at Buffalo.
Amanda Moore, MSHS
Vice President, Program Leadership and Clinical Operations
Amanda Moore has nearly 20 years of clinical operations and development experience in the biotechnology and pharmaceutical industry with a track record of leading innovation in clinical trials, pioneering operating committee relationships, and oversight of global development programs. Ms. Moore joined Abeona in October 2020, holding positions of increasing responsibility, and most recently served as Senior Director, Head of Program Leadership. Previously, she has served in clinical operations and development roles with Biogen, Reckitt Benckiser, Sage Therapeutics and Intercell. Ms. Moore holds a master's degree in Health Science from the George Washington University.
Brendan O'Malley, J.D., Ph.D.
Senior Vice President, General Counsel
Brendan O'Malley, J.D., Ph.D., joined Abeona in 2019 as Chief IP Counsel, bringing significant technical and legal expertise to the Abeona team. Prior to joining Abeona, he was a partner at the prominent New York patent litigation firm Fitzpatrick Cella Harper & Scinto, where he started his career as a summer associate in 2006, and then at Venable LLP, which merged with Fitzpatrick in 2018. While at Fitzpatrick and Venable, Dr. O'Malley litigated a wide variety of biopharmaceutical patent cases in the United States District Courts, at the Federal Circuit, and before the U.S. Patent and Trademark Office, negotiated numerous settlement and license agreements, and provided many patent opinions in connection with M&A due diligence in the biotech space.
While attending law school at Benjamin N. Cardozo School of Law, Dr. O'Malley served as a judicial intern to Judge William H. Pauley in the U.S. District Court for the Southern District of New York.
Before law school, he earned a Ph.D. in Molecular Biology & Microbiology from Tufts University School of Medicine, where he studied the role of protein-protein interactions in hepatitis virus assembly, and a B.S. degree magna cum laude from the University of Massachusetts Dartmouth.
Madhav Vasanthavada, Ph.D., M.B.A.
Chief Commercial Officer, Head of Business Development
Prior to Abeona, Dr. Vasanthavada served in commercial leadership roles at Bristol Myers Squibb (BMS) and Celgene, where he led the marketing team in the Global CAR-T Cell Therapy Franchise to launch two autologous cell therapies, Breyanzi® (lisocabtagene maraleucel) and Abecma® (idecabtagene vicleucel), in key worldwide markets. Previously, Dr. Vasanthavada served in a variety of U.S. commercial roles at Bayer in marketing, market access and sales, and was ultimately the brand leader for Xofigo® (radium Ra 223 dichloride). He began his career as a scientist in Novartis R&D where his work led to multiple patents and publications. Dr. Vasanthavada holds a Ph.D. in Pharmaceutical Sciences from the University of Rhode Island, and an M.B.A. from the Harvard Business School.